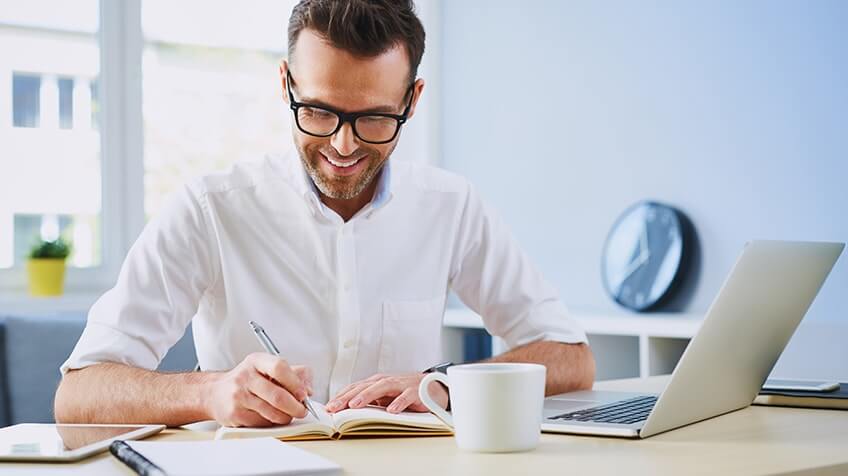 A movie review is a common assignment that helps the audience appreciate the magic of cinematography. A movie review may be an easy and enjoyable task if several aspects are considered. The information in this article will help to succeed in completing this assignment.
Writing a Movie Review
1. Define the Purpose of Your Review
A review provides audience with the information, key notions, and thoughts related to a movie. A review should be objective and share some ideas about production aspects, plot peculiarities, and messages. Overall, a review is written for someone who is not familiar with a film and needs to understand whether it is worth watching.
A review should not describe all the events in detail but help to form a general opinion about a film.
To complete this task, a student should use critical thinking skills in order to make a review that is easy to understand. Moreover, lecturers often assign such assignments to evaluate the ability to analyze and make conclusions. A review also shows student's writing skills. In the end, a review should be a logical and cohesive text that captures interest. A tutorial below will help to achieve this purpose.
2. Follow a Few Steps to Get Organized
Watch a film twice and take notes of the events, characters, music, the use of flashbacks, and other elements.
Conduct thorough research. Gather information about the genre, director, production, events/books/personalities that inspired a movie. This approach will make a review more significant.
Analyze the movie from the beginning until the end. You need to understand a film to write a review. Thus, think about confusing parts and find connections between scenes and ideas.
Create an outline. Your outline should include examples that illustrate conclusions about, for instance, characters being poorly developed, plot holes, or subtle scenes that explain the film. Criticism or appreciation of a movie should be based on evidence.
Include information about a movie's originality and quality. Explain whether a film can be distinguished among others and what works best in a picture.
3. Have a Clear Structure
A movie review of good quality is well organized. It should include the following elements:
Introduction with a movie title, information about a director and producer, and a release date.
Short summery (one or two paragraphs).
Analysis of the plot (exposition, climax, denouement).
Discussion of elements (dialogues, camera techniques, tone, costumes and others).
Opinion.
Conclusion.
4. Review Important Elements
Title. Reflect on the name of the movie and its meaning in the introductory paragraph.
Summary. Explain the plot of a movie, behavior of characters. Focus on whether a director managed to create a comprehensive picture. Keep in mind that you should write for people who have not seen the movie.
Filmmaker. Collect information about people responsible for creating a movie, their achievements, and controversial works, if there are any.
Significance of a movie. Describe how a movie relates to the course and covered topics.
Creative elements. Discuss the effects of the creative elements. For example, explain the role of costumes in establishing the needed atmosphere. Concentrate on music and discuss how it creates tension or other states and emotions. Include the information on the use of camera angles and movements and explain how they contribute to a story.
Actors. Add information about the casting and their ability to portray characters.
5. Avoid Common Mistakes
To provide an effective review, make sure that you:
Concentrate on a movie. Do not digress from the film while describing, for instance, specific historical events. Dismiss unnecessary details that do not explain the chosen film.
Include your opinion. A reviewer should provide an opinion. Describe what you enjoyed or disliked and explain why. Importantly, avoid using first person and add examples.
Check all the facts and use reliable sources.
Follow the structure.
Do not insert generalities and informal phrases (for example, cool effects, great acting, bad movie, and others).
Write a review that has a main idea and reveals significant features. Refrain from describing unimportant aspects.
6. Familiarize Yourself with Available Reviews
There is a long list of movies that are often used by students to write a review. For example, people may discuss the theme of dystopia in the film The Hunger Games. One may also talk about high schools and stereotypes represented in the movie Mean Girls. Students may find connections between literature works and films (for instance, Daniel Defoe's Robinson Crusoe and The Martian). Francishanly.tv also offers amazing examples that can be helpful to students and suggest brilliant topic ideas. For instance, one of the recent reviews is dedicated to the first in a series of short films inspired by the poetry of John Donne. These and other examples may help get ideas for your review.
Depending on a course, instructions, and your preferences, any movie can be chosen for a review.
7. Get Assistance.
A movie review can take a lot of time. Do not panic. Certain elements and suggestions can be used to complete the assignment. You can find help with practically every aspect of the work. The tools provided below may be applied to:
Improve organization. For instant, the Cheap-Papers website is a useful tool that has a guide and describes important aspects related to a review. You can use it to search for essays examples that are good self-help resources able to sharpen writing skills.
Check a review. When the review is ready, use instruments like plagiarismsearch.com - that can detect plagiarism, repetitive expressions, and other features that need to be revised.
Use sources. Sources are important and should be included in the review. To save some time, you may hire a professional to help you gather data.
Provide an opinion. A review should be unbiased but it also needs a personal opinion. It is important to find a balance between a subjective view and an objective discussion. Professional writers can do that for you.
If you do not have time to write a review and do not want to risk a failure, you can use movie review writing service - to find a person who can provide a review or any other type of work. Such services as cheap-papers.com and others are developed to help students keep up with the requirements of schools and colleges. With more than 1000 professionals, such services ensure good quality. Moreover, you may set a deadline, select a preferred writer, and control the whole process.
When you have written a review or any other work, but are not sure that it is up to the mark, essay editing service may be used to edit the work. There is no need to bother friends and relatives when you can hire a professional and receive high grades. Cheap-papers.com has editors that can correct spelling, grammar, and punctuation errors, as well as check the style, formatting, and other issues to avoid mistakes.
8. FAQ.
Does a movie review require a specific formatting style? Generally, a review may be written without following academic formatting. However, in some cases, professors may insist on using a particular style such as, for example, MLA. Always check instructions.
Can I use the already written review? No, if the existing review is copied, plagiarism will be detected. You can look for some examples to get inspiration but you should avoid using the same ideas and structures. Your work has to be original.
Why do I have to write a movie review if my major is not related to moviemaking? Such an assignment is an important task that helps to improve writing skills and critical thinking. It is common academic practice.
If I use you service, will I get someone else's review? No. Cheap-papers.com guarantees that the work will be 100% original. Moreover, papers are always checked for plagiarism. Out professional writers work to help clients with various tasks and improve grades.
Will my review be used for someone else? No. Author's rights belong to a customer upon a completion of the task, so a paper can never be used again.
What if I need to revise a paper? In a case more editing is needed, writers will make necessary changes.
I have more questions, how can I contact you? We are happy to assist you and our live chat feature will connect you with the customer service department 24/7.
Additional Information
Cheap-papers.com is a popular service that includes tutorials and a writing platform that may be used to improve writing skills and get help from professional editors and writers.