How To Write Your Discussion Post: Step-By-Step Guide
Most educational institutions have their discussion boards as specially designed spaces for mastering the classroom content in a new context. The main purpose of such tasks is to promote cooperation and encourage the students to explore various issues, problems, questions, and topics. Those students who feel uncomfortable to give the answers in an oral form find it much easier to express their ideas in posts.
It is also possible to allow the students to accompany the content with the hyperlinks, using the huge online resources. Discussion boards are not synchronous, so they offer an entirely different environment from that of the classroom.
Stage 1: Gain an insight into the key aim of a discussion post
There is a certain subject matter for discussion and professors discuss it with the students in the classroom. Virtual studies imply holding similar discussions in online interaction with the help of discussion boards. It is not possible to speak and listen to in an online virtual classroom; instead, students use the keyboard to express and share their ideas.
While presenting some ideas on the topic, it is essential to adhere to the standards of a conversational style in communication and keep the tone informal. It is recommended to fancy discussion posts as a real-life conversation with the issues to discuss and respond to the reactions of other students with genuine enthusiasm.
Stage 2: Get ready
You should compose posts which other students will find interesting. So, your writing should be focused and based on your solid knowledge and understanding of the material. Get prepared! Start writing only after you have completed all the preliminary tasks not to ramble in your post.
Stage 3: Ensure that you have understood all the instructions
You have to comment on a particular statement or give an answer to one of the topical questions on a subject matter. Are you sure that you have got a thorough understanding of what they ask you to do? Does your professor expect to get a personal response from you? Have you got the reading as a basis for your writing task so that you could summarize the content and analyze it? It may also happen that your discussion board post combines both ideas.
You should not start collecting materials and reading through them until you have studied all the aspects of the discussion questions.
Stage 4: Focus on the key issues
What are the ideas you would like to share with the professor and your peers? Do not try to tell too much as one of the most important things is to stick to the topic and give only relevant details. What is a typical "A+" post? It is an assignment that combines real-life problems, theoretical knowledge, and your own ideas.
(NB: In case you require clarifications, you can send an e-mail to your professor. It is advisable to ask twice than to waste a lot of time and choose the wrong perspective for the question.)
Stage 5: Collect the opinions and supporting information
Even if your viewpoint is really strong, it still cannot be given without any backup details in the form of the news, course materials, researches, and even individual experience. If you manage to include these elements into the post, it will be a vivid demonstration of your insight and knowledge. Commence working on the post and write down the supporting facts and details from your own experience to combine them later.
Proper citing is a must for any type of writing, including discussions. Any reference mentioned should give credit for its author; otherwise, it is plagiarism. The citation in this type of assignment is less strict than it is in the academic research papers; still, the readers should be well aware of the author, title, and date of the used resource.
It is understandable that the forum members have to respond to your posts. Providing valid references, you help them give proper answers as they see where you have taken your information from.
Stage 6: Express your viewpoint
Your discussion post should be meaningful. No short responses that state, whether you support or disagree with the authors of the previous posts, can be graded with an A. All responses require details. A response "I support Tim" is much weaker than "I support Tim as my personal experience is similar and I have made the same conclusions concerning..." It is evident that the difference between the scores given to these responses will be impressive. It does not mean that you have to support all the ideas of your classmates. If you disagree, you have to give your explanations and do that in a polite manner.
Consider the tools you can use in your actual post and response. Formatting can become much more effective with headings and bullets. Using a spellchecker, you can make corrections of all the mistakes and with the help of a preview. You can see how your post will look like online.
It is absolutely fine to make use of the text editor or word processing tool to write a post and then just copy ('Ctrl-C') paste ('Ctrl-V') it to the discussion board. You have got used to Microsoft Word, and it is absolutely fine to use it.
Try to sound personal in your writing. Rambling about theoretical knowledge is boring, but a brief story from your experience can impress the readers and sound thought-provoking. Make vivid connections between the theory and real life.
Stage 7: Hurry up
A late discussion post will be at the bottom of the list. Your professor will check on it only after he or she has read all the posts by your peers and it is not beneficial for you. Online assignments should also be submitted timely.
You should care about the deadline for submission even more scrupulously when it goes about making a post and then responding to the posts of other students. If you manage to give an idea that will strike a heated debate, you will get noticed.
Benefits of Cooperation with Our Service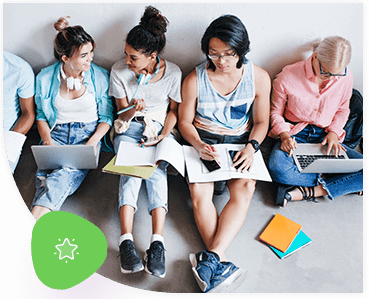 Plagiarism-free guarantee
Flexible and reasonable prices
300 words/page
24/7 support managers
Professional academic writers
Timely delivery
Complete confidentiality
Customized approach
Discussion board post writing tips
Look through the rubric and course syllabus every time you have questions about the expectations of the instructor and reasons for grading.
Provide a list of sources and support your viewpoints with the facts to turn your post into a scholarly discussion.
Use only scholarly journals, trustworthy e-books, research reports, and reliable websites for the supplementary information.
Format the in-text citations in a proper way.
Keep your language easy, but not informal. Your discussion board post is different from those on Facebook, SnapChat, Twitter, or Instagram.
Sound insightful and precise.
Be always polite and clear.
Take part in all discussions within an academic module.
Exclusive savings! Save 28% on your ORDER
Get 18% OFF your FIRST ORDER + 10% OFF every order by receiving 300 words/page instead of 275 words/page
Discussion Post Mistakes to Avoid
In their efforts to impress peers, students can make one of the common mistakes listed below:
Using over-the-top writing style.
It is a typical situation for students to use complicated words and phrases as means to show their developed writing style. We recommend students refrain from using irrelevant or too formal sentences that make a discussion unnatural or theatrical. For instance "Hello, Jenna, your post inspires one to adopt a vision of a theory..." is not fitted for a natural academic discussion. Such a post also has an artificial quality due to the improper use of complex structures and unnaturally sophisticated language.
Writing a discussion as a monologue.
A student who gets involved in a discussion can be overly preoccupied with sharing their ideas without trying to acknowledge the posts of others. It is better to create a text and build arguments based on what other peers think. Thus, a response should go beyond saying "I agree," it should be a part of a written exchange of opinions. It is a great approach to ask others to respond to arguments and add more information regarding a discussed topic.
Using weak argumentation for a post.
An argument-supported discussion has the most academic value and benefits all involved parties. Students should offer their opinions and present evidence from different sources in support of their statements. When other students provide their arguments, a discussion can be continued by the search for evidence, examples, and statements provided in turn.
Overusing jokes in posts.
Since readers cannot see a person's nonverbal communication when they read online posts, it can be difficult to tell when someone is joking. It is no different with online discussion boards. Keeping jokes and sarcasm to a minimum when posting will avoid confusion and offending other students.
Students can practice on different platforms to develop a great writing style when working with discussions online. It is easy to find a list of the top forums for sharing ideas on different topics including politics, business, science, and others. For instance, Reddit can be a good place to start and see how certain statements are understood by other users online. Students should consider that the academic style of posting should be free of informal language and harsh statements.
How It Works
How to Get a Good Grade for Discussion Board Posts?
Students should know that every post matters for academic performance. Many professors grade students based on their participation rate. Provided that learners have posted in response to all posts and offered commentaries to their peers, they can count on full credit. However, all answers should be informative and well-written to get positive feedback from a professor.
Still, students who write to impress professors because they feel judged on every word, which is understandable, are likely to lose points because their posts typically do not engage other students. The focus should be placed on a conversation between students to make it effective. Such responses create a holistic pattern of interactions.
Every post should be respectful, demonstrate the knowledge of course materials, ask new questions, and help everyone understand a topic better. It is always a good idea to ask for help when it is hard to add new information and make a post more interesting and course-related.
Consider that you are writing posts not for yourself! Your grade depends on their quality. So, try to draft a crafted, well-structured, and original post to stand out of other students. We understand that it is a challenge. Let us help you with your discussion posts. Send a request "write my discussion post" to our company and our experts will provide you professional guidance accompanied by a respectful attitude. Today is a great day to send us the set of your requirements and let the expert writers start working.